This might be the first time we see this unit ∂єѕтяσуed on footage
The Border Guard Service of Ukraine reported another effective strike on russian position in the northwestern Kharkiv region. Coordinated with the artillery units strike led to the elimination of a russian "Shilka" anti-aircraft self-propelled gun.
In the following video, we can see the air defense system detected despite an attempt to hide in a forest line – once again Ukrainian drone operators demonstrate their skill in detecting such camouflaged equipment.
Previously, there were reports of these vehicles being captured or ∂єѕтяσуed by the Ukrainian forces, but this is seemingly the first footage of this system in Ukraine. According to "Military Balance-2022" there are currently only 60 units of ZSU-23-4 in the russian army, used by the naval infantry.
Up to date, Ukrainian forces have ∂єѕтяσуed 145 anti-aircraft ωαяƒαяє systems of various types in total. This includes also "Tunguska" guns, rare "Ovod" control systems, Pantsir-S complexes and S-300 missile systems etc.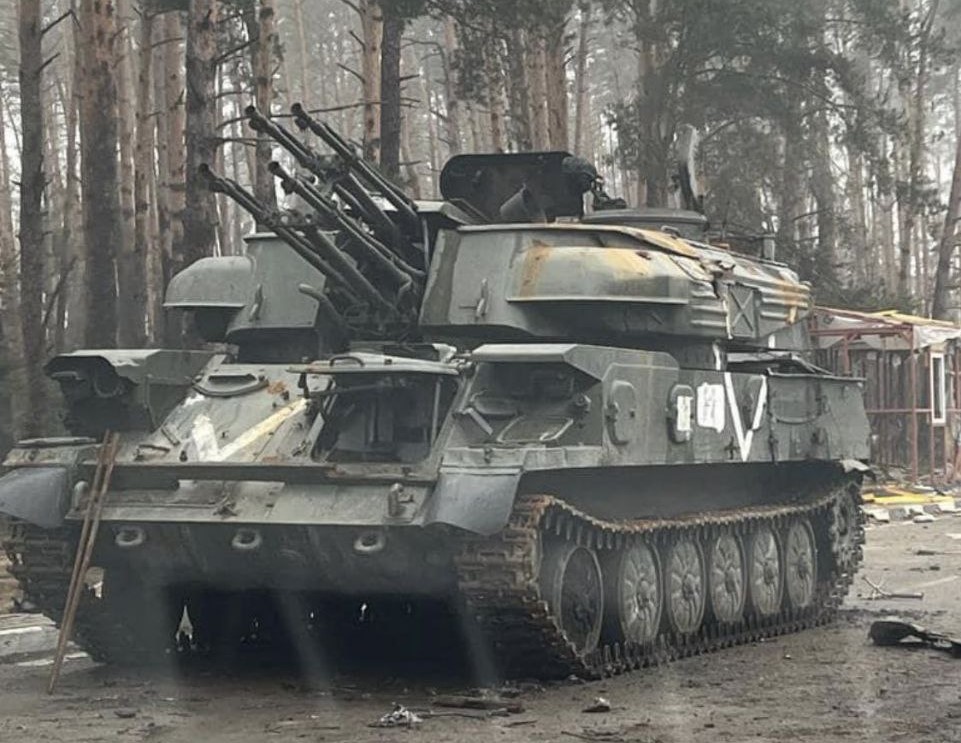 The ZSU-23-4 anti-aircraft artillery system nicknamed as "Shilka" is a Soviet-era self-propelled rapid-fire gun used by many countries of the world, including russia and Ukraine. It's armed with four 2A7 autocannons of 23mm caliber, each having a rate of fire of 850 to 1.000 rounds per minute, according to WєαρσиSystems. The combined rate thus increases to 3,400 – 4,000 rpm, with an effective range of 2.5 km and a maximum altitude of 1.5 km.
Ukrainian Armed Forces also use a modernized variant of the gun – the ZSU-23-4M A1 "Rokach". You can see this combat vehicle's combat performance in the video above. The designers removed the entirety of the equipment but chassis and planted a new multifunctional radar station with a digital antenna array, surface-to-air missiles, and also made it fully digital.