The Sagada Mountains in the northern Philippines are home to coffins hanging from high cliffs that are of great interest to experts and the public.According to experts, the Igorot people in the mountains of Sagada practiced the practice of burying the deceased in wooden coffins and then nailing or hanging them on a high cliff more than 2,000 years ago.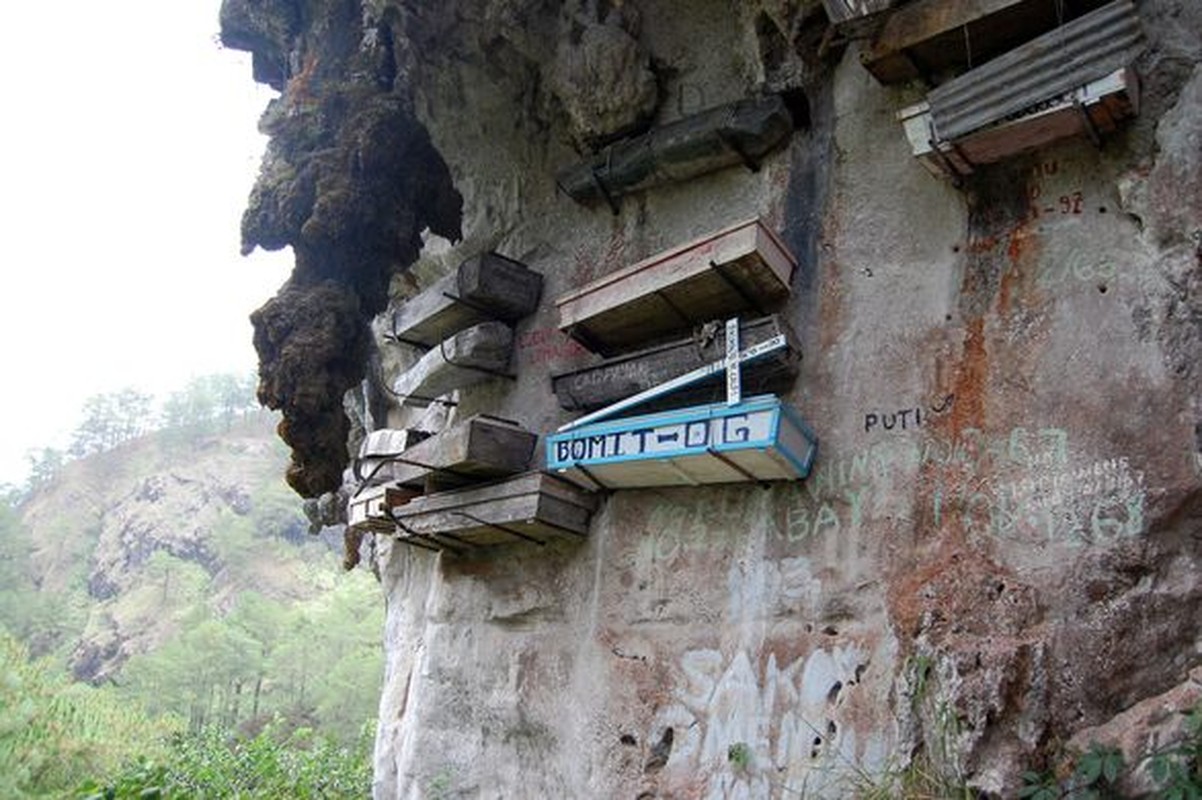 Burial treasure in a hanging coffin in Filipino-Hinh-4 Throughout the centuries, the Igorot people have maintained this ancient practice of burial.Usually, the elders of the tribe will prepare their own coffins from a young age. They carve or draw their names on the side of the coffin.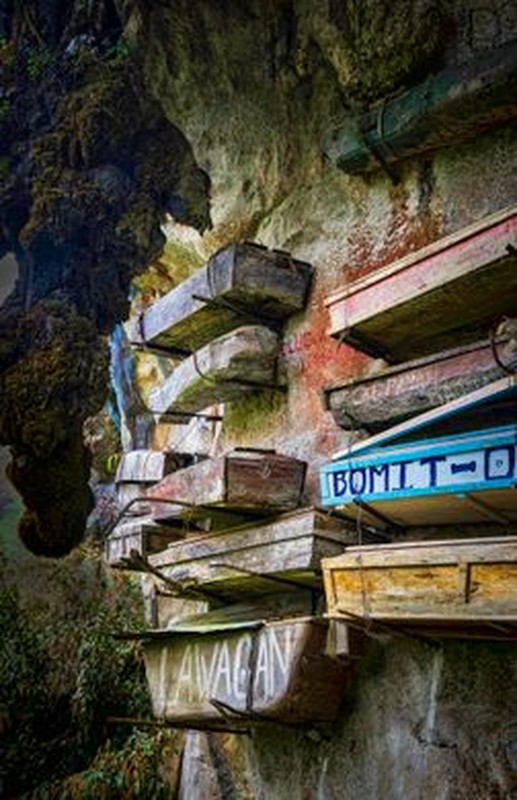 After they die, descendants will put the body on a wooden chair, then wrap leaves around and cover with a towel.The family will fumigate the body with a mixture of plants and herbs to preserve the body of the deceased.Next, the descendants will hold a ceremony to pray for many days for the deceased. At the end of this process, the body is placed inside the coffin.On the day of mourning, the healthy youth in the village would row up the rocky cliffs and hang the wooden coffin in a high position.In recent years, many tourists visit the mountains of Sagada to admire the hanging coffins and learn about this special ancient burial practice.