India's state-run Bharat Electronics Limited (BEL) is equipping the Indian Army's new Arjun MK- 1A main battle tank (MBT) with an electro-optical (EO) fire-control system. BEL is partnered with Tonbo Imaging to meet BEL's demand for fire-control systems. Hence, BEL awarded us a contract to manufacture and deliver the electro-optical fire-control system for Arjun Mk 1A. Tonbo Imaging will deliver the Elpeos for remote-controlled ωєαρσи stations (RCWSs). The defense news and analysis company Janes reported that that the new tank's sensor suite includes an advanced microprocessor-based" fire-control system, a gunner's MK-II independent two axis-stabilised day/night sighting system, and a commander's MK-II independent two axis-stabilised day/night sighting system with a panoramic observation unit and 'hunter-кιℓℓer' working mode.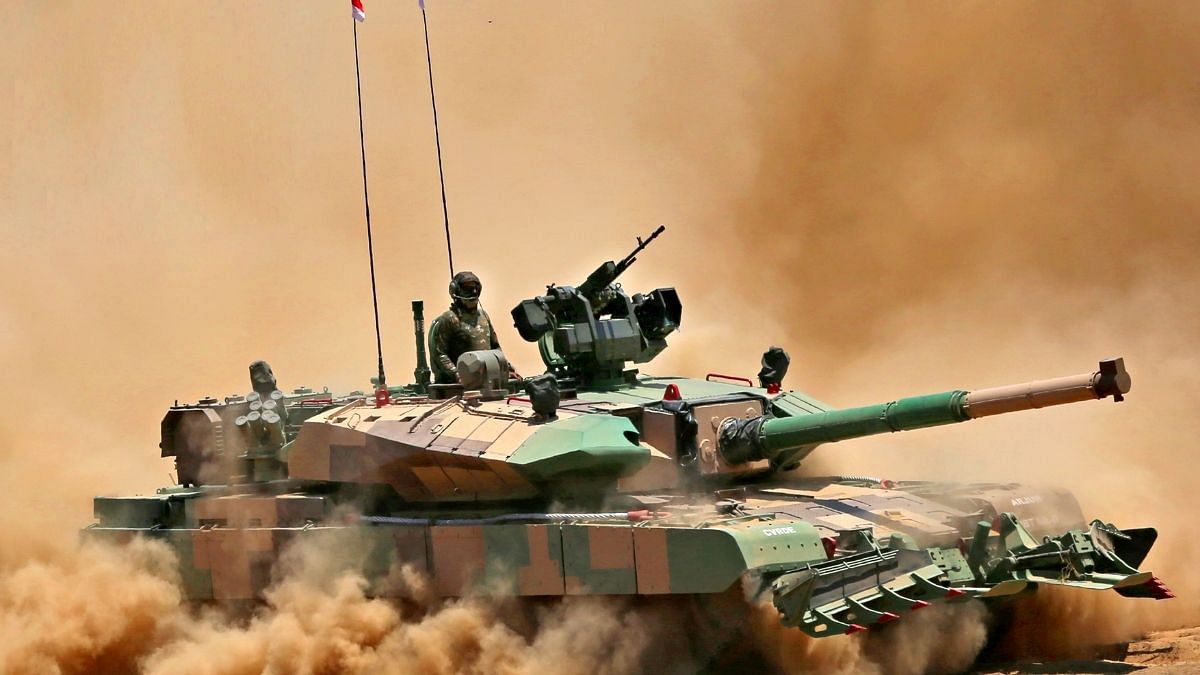 Elpeos is a multi sensor electro-optical payload designed for easy integration in remote controlled ωєαρσи stations and long range surveillance and reconnaissance. It features a high resolution cooled MWIR imager, a color CCD camera, and a Laser Range Finder and an integrated ballistic computer. It optionally can include a GPS and a Digital Magnetic Compass with inclinometer for target acquisition and geo referencing. IR and Day imagers are with continuous optical zoom optics and are optically, mechanically and digitally aligned to high precision for demanding applications. The sensors also have preset matched FOVs through out the zoom range increasing situational awareness. Designed to survive shock of upto 0.50caliber (12.7mm) ωєαρσиs and qualified as per MIL-STD-810G / 461F. It has been field tested on 12.7mm land and naval stabilised remote controlled ωєαρσи station (SRCG).
Arjun MK1A (previously designated as MK2) is a new variant of Arjun tank designed to enhance firepower, mobility and survivability. It has a completely redesigned turret protected with improved Kanchan armour and ERA. Other major improvements include the addition of NERA for protection, integration of the gun-launched SAMHO ATGM, integration of the gunner's main sight with the automatic target tracking system, integration of the commander's panoramic sight (CPS MK-II) with the laser rangefinder and dual magnification day sight, the addition of an uncooled thermal sight interfaced with the FCS for hunter-killer capability, the addition of an uncooled sight system with binocular vision for the driver, a remote controlled ωєαρσи station, a track width mine plough, a containerized ammunition bin with individual shutter (CABIS) for crew safety, an advanced land navigation system, a new auxiliary power unit with double power generation capacity, and a redesigned hydropneumatic suspension system with new advanced running gear system (ARGS) to enhance agility.