The armies of both countries will even train together to work out the transfer to the newest IFVs

During the SIAF 2022 air show in Malatsky (Slovakia), the Minister of Defense of the Czech Republic, Jana Chernokhova, and the Minister of Defense of Slovakia, Jaroslav Nagy, concluded an agreement on the joint purchase and operation of more than 400 Swedish-made CV90 MkIV infantry fighting vehicles. This was reported by the European Security & Defense portal.
Prior to this, there were reports that both countries planned to separately purchase Swedish CV90 MkIVs for their armies. In particular, as Defense Express reported, at the beginning of July 2022, Slovakia signed a contract for the purchase of 152 CV90 MkIV worth 1.6 billion euros, with no indication of production and delivery dates. Czechia's decision to purchase 210 CV90 Mk IV machines became known at the end of July, without specifying the cost and delivery dates.

It is also not disclosed how much it will cost to purchase Swedish IFVs for the Czech Republic and Slovakia, as well as how long the deliveries will take. But instead, the signatories of the agreement disclosed the following details.
As it turned out, Slovakia decided to increase the CV90 MkIV order to 223 units, which will be delivered in two phases: 152 machines in the first and 71 machines in the second phase. At the same time, the Slovaks want to get not only IFVs, but also 120-mm self-propelled mortars based on the CV90 MkIV.

Czechia decided that the country needs 210 CV90 MkIV infantry fighting vehicles. Prague and Bratislava have agreed that they will work together to attract local companies to localize production of the CV90 MkIV. Also they will jointly work on the maintenance of these combat vehicles in the ranks of the Czech and Slovak armies.
The defense ministers of both countries have already agreed that the Czech and Slovakian armies will conduct joint exercises in order to work out all the nuances of the transfer to the latest CV90 MkIV IFVs.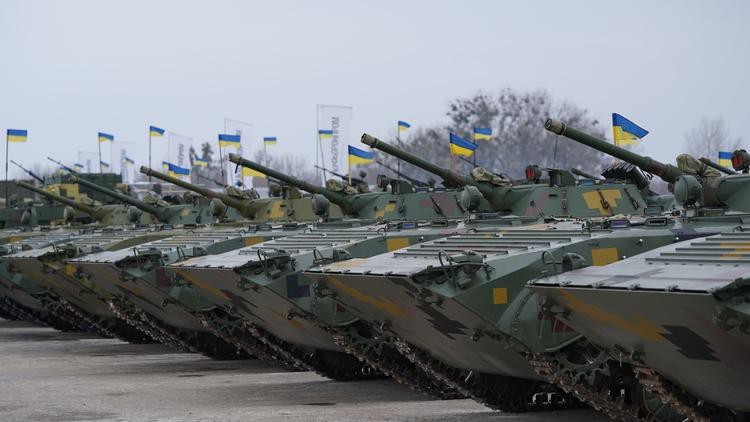 The Slovaks and Czechs need these infantry fighting vehicles to replace the Soviet BMP-1 and BMP-2. According to The Military Balance guide, at the end of 2021, the Slovak army had 148 BMP-1 and 91 BMP-2 units in service, the Czech army had 120 BMP-2 units (additionally 98 BMP-1 and 65 BMP-2 in warehouses).